Looking for the right WordPress theme for your new website at BlazeForce can be a daunting task.  Do you go with a premium theme that will cost you around $50 or go the cheap route and customize a free WordPress theme.  There are pros and cons of each approach and you really can't go wrong either way.  Today we will focus on ten free WordPress themes that are sure to make your website pop.
Customizr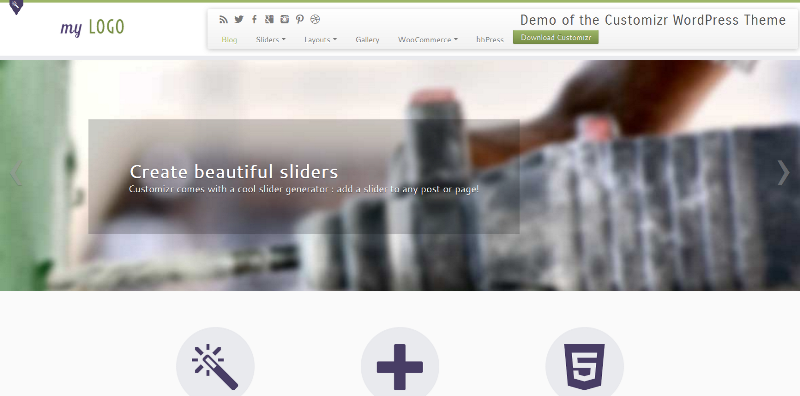 Customizr is easily one of the best free WordPress themes available today.  It features a beautiful responsive corporate design complete with many features.  You can use Customizr on virtually any type of website.  Its easy to use options allow for quick changes to your look in a matter of moments.  With over 663,000 downloads to date this theme is highly trusted by the WordPress community.
Demo
Download
Hueman (Magazine Theme)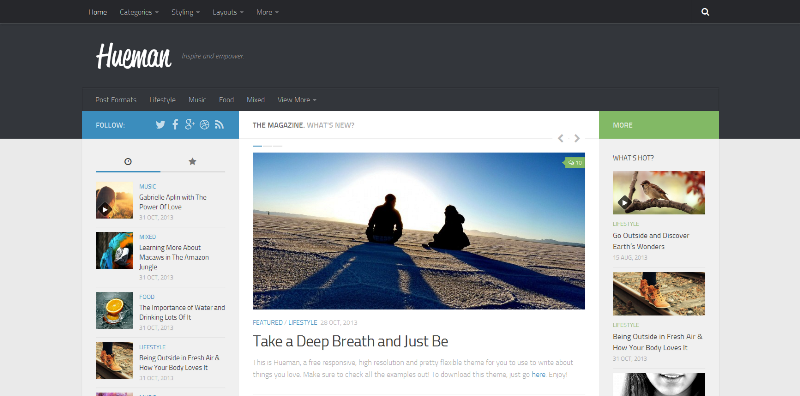 It's hard to believe the Hueman WordPress theme is free.  It is a sharp looking magazine theme with loads of appeal.  The design is fully responsive and includes Font Awesome icons which help cut down on images.  Hueman is the ideal theme for a news publication or even a content niche type of blog.  We highly recommend giving it a look.
Demo
Download
Sparkling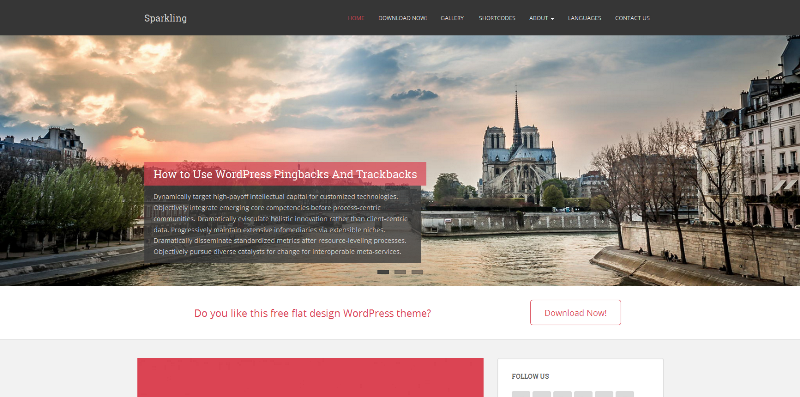 The Sparkling free WordPress theme is really a must see.  It's simple and elegant design will grab readers attention and attract them to your content.  It has a clean, fluid design look that will keep your readers focused on your site and keep them coming back for more.  Sparkling features easy to use shortcodes, a gallery feature and is fully responsive.
Demo
Download
Anew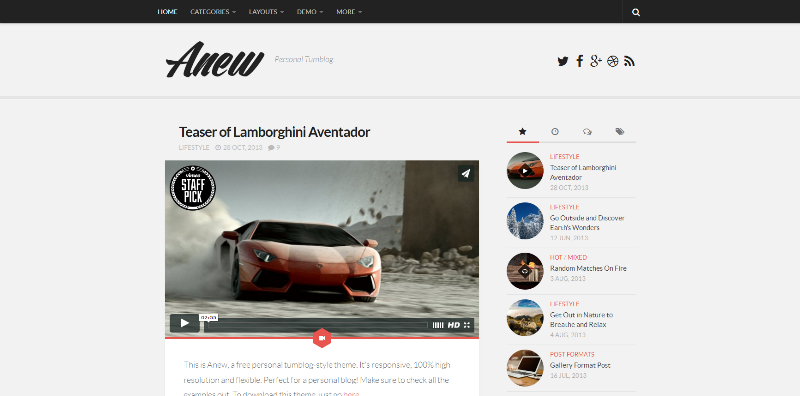 Anew is a tumblog style theme with a simple yet attractive design.  This free WordPress theme has everything you want to make you blog pop.  Each post is perfectly carved out to form a clean looking homepage.  There are also post style icons that will point out when you post a video, gallery or an audio file.  Anew is fully responsive and features a boxed layout with unlimited widget areas.  It really is a must see.
Demo
Download
Travelify (Travel Theme)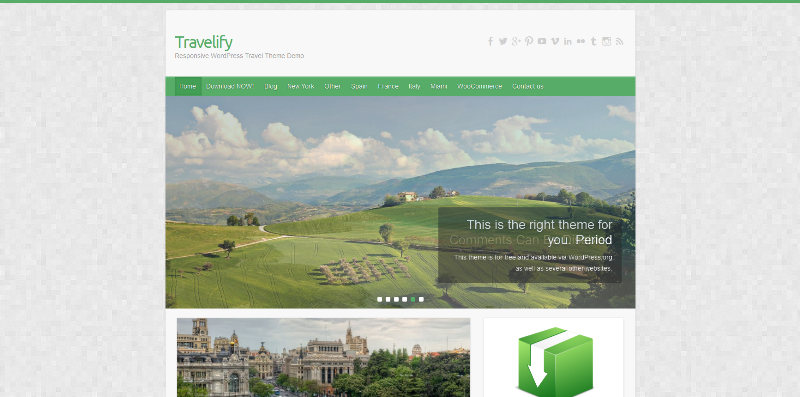 If you have the perfect idea for a travel website but just can't find the right type of theme we found one for you.  Travelify is the perfect travel theme for WordPress websites.  It features a green color scheme and large image slider which is ideal for displaying your different travel destinations.  This theme is fully responsive and really draws the attention of the reader.  It is translation and WooCommerce ready so your possibilities are really endless.  Go give Travelify a try today and get traveling!
Demo
Download